It's, of course, time to give the day a huge HIGH FIVE! Woo hoo! Friday!
|one|
This kitty.... enough. said.
|two|
The hubby and i celebrated our 2nd wedding anniversary! We had a delicious dinner at Cucina Enoteca where the food and wine are both yummy! They even surprised us with a few sips of champagne!
|three|
Here's to the Weekend!
Lot's planed for Saturday and some fun and/or relaxing stuff planned for us on Sunday. Friday we are catching a baseball game and then Saturday is filled with a 4 yo birthday party, church, and then a dinner shared among friends! Our choices on Sunday include Disneyland vs. the pool.... hmm .... choices, choices!
|four|
My Birchbox came in the mail! This one is a good one! Cant wait to try some of my goodies out!
|five|
I got my first note from my pen friend! Be sure to stop by and check her out! It was so exciting to get an actual letter in the mail! Gotta respond soon!
Be sure to check her out! She blogs over at Goings on in Texas. Click the button below!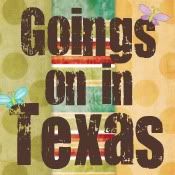 Also, dont forget to link up your high five!