So... this month Farley posted the link up early and so it seems like I'm late, but its only the 2nd! This is earlier than normal for me! Oh well either way, this party is fun! Link up with us!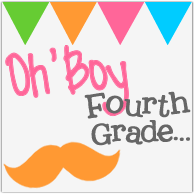 listening: The news and a wash that I have had to re-wash 2x! Gotta stop forgetting the laundry!
loving: That's right people: I'm still teaching! Summer school is almost over!
thinking: I need to not be so concerned about the moola factor and take a vacation with my hubby who needs the break!
wanting: While my hubs and I would love a really awesome European adventure that is not what we are getting! WE are gonna head out on a road trip and visit his grandmother in Delta, Colorado!
needing: I started the cleaning and organization of my desk today and will continue with the planning, organizing, etc until summer school ends!
tips, tricks, or hints: With all the stuff that I am cleaning out, I wish i had put an organization system into place ahead of time! Oh well, it's not too late! But thought i would give a kind reminder to just do it, your sanity may depend on it!
Heading off to follow the Rule of 3!