This week has been great! It has felt rather freeing to have a third week off and make my own schedule. It is really random that i have not had to figure out lesson planning, making meals, when to exercise and when to blog as well! So it makes this Random Thursday a little more random.
How often am I off work on a Thursday?
Oh and by they way there is a new co-host for this link up that i love!
I've stopped by to welcome her, but you might also stop by to make her feel welcome!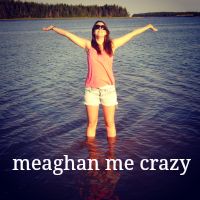 OK so here's this week's topic:
Please excuse the lack of photos today. I have been making my photo books using Picaboo for our trip to Alaska from last summer! I am so teribly tired of pictues at the moment! So here's my list of the things i hoard...
|one|
Stationary Items
Yep post-its, pens and note pads are things i hoard I love them! there is nothing like opening a fresh new package of pens and then writing in a brand new notebook. I love composition books, steno pads, and moleskin journals are definitely some of my favorites! My pens must be gel and i love to color code things as well! So many colors of the same type of pen are a common find.
Currently in my purse: 6 gel pens and a sharpie
|two|
Chapstick
I love these little boogers! You can never have too many! I dont have a favorite, just love them all!
Though i wil say that the Blistex Complete Moisture is pretty much my go to!
Currently in my purse: 5
Currently in my medicine cabinet: 8
|three|
Sample Dental Floss
This one sounds odd, i know! But when we were packing, i noticed how much dental floss we have. Most of it is from the samples they give you at the dentist! This does not mean we do not floss, because trust me, i do! Hubs may not be so avid about it, but he definitely does from time to time! Needless to say, we have lots!
Currently in my bathroom stash: 14
Currently in my car: 1
So what do you hoard?
Go check out what others are hoarding!