Last week I was pretty disappointed.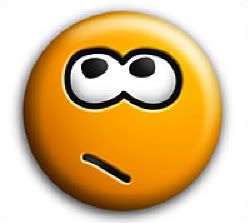 I had applied to Donor's Choose to add my school to their list of sponsored schools.
I honestly thought that my school just
wasn't
listed
because
no one had added it
before
Welp, it turns out it is
because
they will not add my school.
Here's the gist: They won't add a school unless it is a public school.
Here's my opportunity to explain a bit about where i work.
Many of you know that i am a special education teacher. I am, but the type of school that i work at is different for sure. I work at a Non-Public School. This means that my school has students who come from districts on a contractual basis. Our students are kids who need a controlled environment and really respond well to positive behavioral supports. We run a positive reinforcement program and the students are constantly earning something because of this. The kids are graded every period based on points that are earned or not in 10 different categories, 5 academic and 5 community citizenship points. It is all very involved, but basically the students are earning all sorts of stuff at all times!
The negative side of my job is that these kiddos tend to have some pretty rambunctious behaviors. They can and do act out violently often. In this case, my campus has a time out room available and all staff are trained to hold students when they have become a danger to themselves or others. This can be really difficult for the kids and the staff. I have worked for this school for going on 10 years (even prior to getting my credential) and i have seen how it works for students. I have seen students struggle, succeed and even make gigantic amounts of progress. Parents see how their child can make gains in just one school year. It really is about holding students accountable for their behavior and thier academics.
So, because the school has limited funding, I thought i would attempt to get a projector and a projector screen funded through Donors Choose. Well, my plan failed. But i was happy to know that they gave me some other resources to try out. Here are some other options that Donors Choose shared with me:
I still have to do my research to figure out which one i will use, but wonder if anyone has ever donated, requested classroom materials, or even researched one or more of these sites?
When i do decide, i will be sure to post it here!